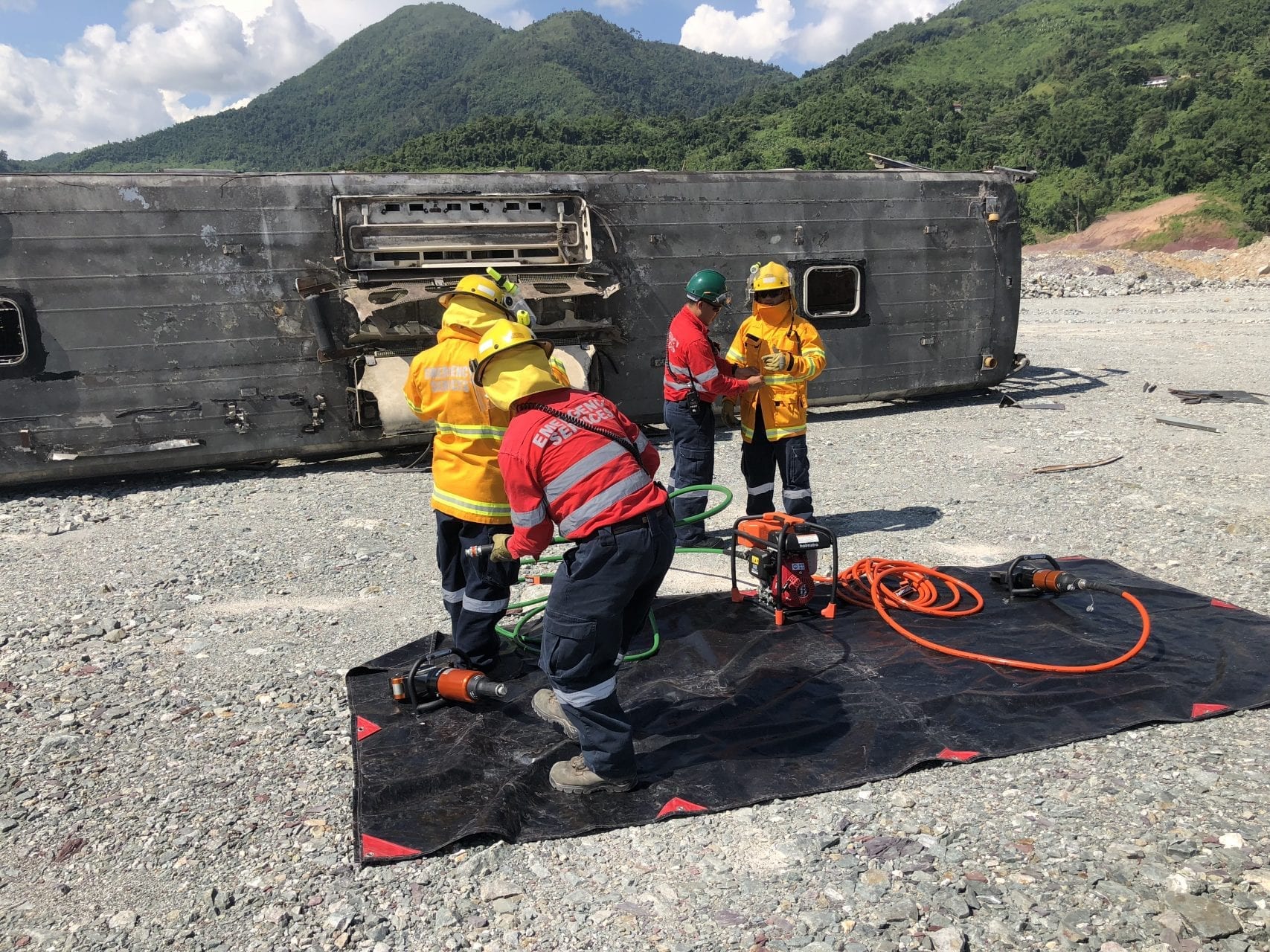 Newcastle Rescue were asked to adjudicate the Emergency Response team in Laos.
One of the scenarios was a (MVA) motor vehicle accident which included a 56 seat bus which had overturned on the way to site.
The Call had gone out to security indicating that a serious accident had occurred 36km from the site carrying multiple persons.
The Emergency Services were activated and responded quickly to the incident scene.
Unknown to the team, they were directed to a simulated training area where they found both fatalities as well as victims with serious and life-threatening injuries.
Newcastle Rescue's Managing Director John Owen said the team reacted very well considering the amount of personnel that were on the bus as well as the remote terrain the crew were dealt with.
These kinds of scenarios are vital for all teams who work in Emergency Response especially remote areas of the world, not only does it prove how often Emergency teams should rehearse their training but also evaluates what standard the response team is at.
This is where adjudicators can pass on their experience and make a difference to the operators.
Photos of the Emergency Response Team Training
Read More