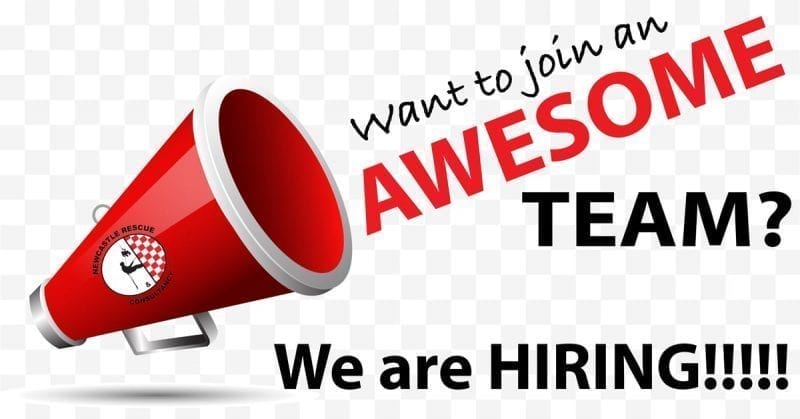 We are after a Safety Trainer/Assessor
Safety Trainer and Assessor
Newcastle Rescue and Consultancy Pty Ltd is one of Australia's leading suppliers of safety training, safety products and equipment servicing. We believe in providing outstanding service to our customers through professionalism.
We are now recruiting for a qualified and suitably experienced Safety Trainer/Assessor to join our dedicated and passionate team based in Newcastle.
Our core values are:
Professionalism
Commitment to our team and clients
Passion for Safety
The Opportunity
Newcastle Rescue are a company experiencing growth and development, and we are currently seeking applications from experienced and enthusiastic Trainer/Assessors to join our highly skilled, motivated and professional team.
This is a full-time position which will support our NSW team based in Newcastle NSW. The successful candidate will also enjoy the possibility of operating throughout regional NSW and Australia.
This position aims to provide you with an exciting opportunity to apply your existing technical expertise across various training courses and projects, as well as learning and career development.
The Purpose of the Role
As a valuable member of the team, the Trainer/Assessor will be responsible for the professional delivery of high-quality emergency response and safety training to a wide range of industries and clients. These industries include; manufacturing, mining, defence, construction, government, petrochemical and retail.
The successful applicant will be responsible for delivering training in the following disciplines and Ideally you will also be able to deliver the following:
Confined Space Rescue
Fire Warden
Fire Extinguisher
Height Safety
First Aid
Vertical Rescue
Operate Breathing Apparatus
Asbestos Removal
Low Voltage Rescue
Plan, organise and facilitate training in the workplace at both company and client sites
Deliver training and assessment in a professional, passionate and encouraging manner as per the disciplines outlined
Contribute to the development of training materials and training plans for our clients.
Identify additional learning needs during training and provide support to students as required
Conduct on-site WH&S consultancy
Actively engage with Clients regarding administration and delivery requirements
Communicate with our Customer Service team to book training, consultancy and specialist services
Maintain training equipment and resources
Contribute to the continuous improvement of the Training division and associated departments
Participate in internal and external audits as required
Contribute to ensuring a safe working environment for co-workers and visitors
The successful candidate will hold the following minimum qualifications and experience:
Current Certificate IV in Training and Assessment
VET Qualification in the relevant field with industry experience
Minimum of 3 years of experience within the training industry
Exceptional organisational, delivery and time management skills
Demonstrated ability to work within a team and a self-starter
Excellent interpersonal and written/verbal communication skills
Strong safety cultures
Resumes should address not only your industry experience but also your trainer/assessor experience.  Resumes that don't fit the above criteria will not be considered.
Please send all applications to training@newcastlerescue.com.au
---
Related Posts
---